Miss Lillian's ChickenDecember 8, 2013

Southern / Soul

• Pigeon Forge, United States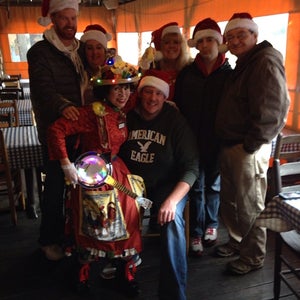 Miss Lillian is a hoot!! Make sure you have a good sense of humor and want to have fun to eat here!! She'll ask you to dance, put on a rooster hat and give you Chickie Blessin's!! LOVE her!!!
Expertise in Pigeon Forge, United States