Buffalo's BilliardsMay 15, 2012

Billiards

• Nashville, United States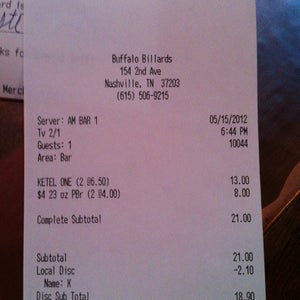 Some other post said overpriced. I did not think so. $18 for 2 kettle ones and 2 big PBR's.... Sounds good to me =) got a local discount, but even with out that it would still have been a good deal.