Bamboo Sushi LoungeApril 12, 2012

Sushi

• Umhlanga, South Africa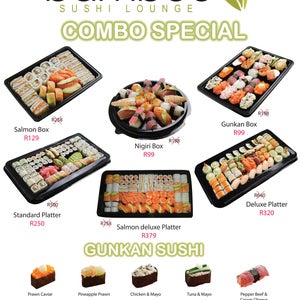 Dont forget we still doing the special on R65 on the lunch time .....also doing party for 4 in the night if u can with 4 ppl only pay for 3 ppl one person only charge R82.5 per person !!!